Get better team feedback faster in fair online retrospective sessions.
IdeaClouds transforms retro meetings into a highly engaging and participative experience for everyone.
Agile teams IdeaClouds
Agile teams

IdeaClouds
Get open and fearless feedback!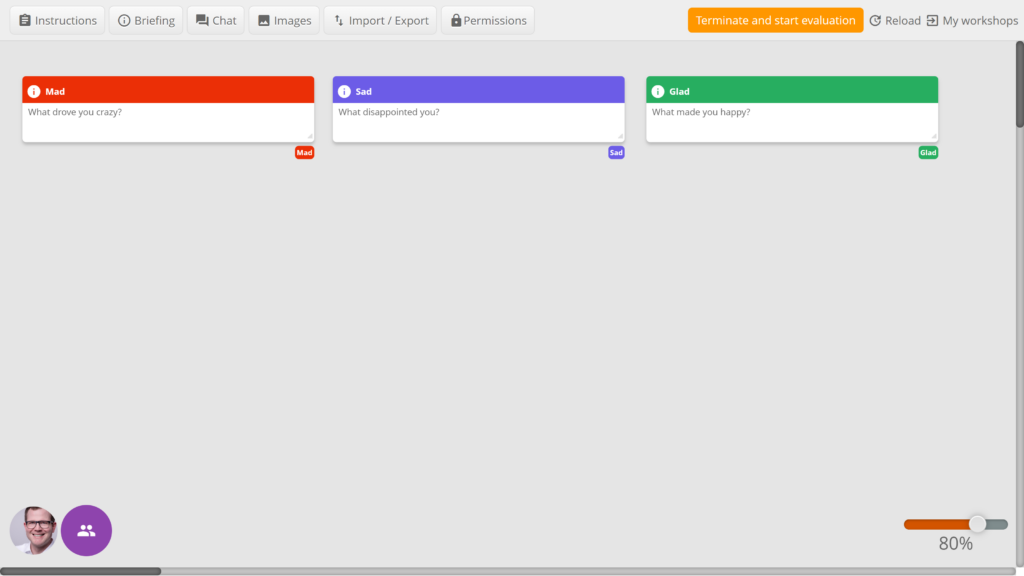 Participants write down their feedback on cards. 
Afterwards, the feedback cards can be grouped and categorized.
Each participant can prioritize the feedback cards.
The participants only see their own evaluations.
After the feedback cards have been prioritized by all participants, they are ranked. 
Documentation can be downloaded.
Methods for agile retro sessions
Experiences of our customers
Team goals previously achieved in weeks can now be achieved in hours with IdeaClouds. In addition, we save around 10,000 € travel costs per session.
With IdeaClouds we were able to reduce the duration of our sessions from 3 days to 3 hours - with excellent results!
With IdeaClouds we only need 1 hour instead of 4 hours in our team meetings to achieve optimal results. We also save several hours of documentation effort and reach our goals faster - without wasting time in endless discussions.
Get feedback from your team now so you can improve team collaboration sooner.